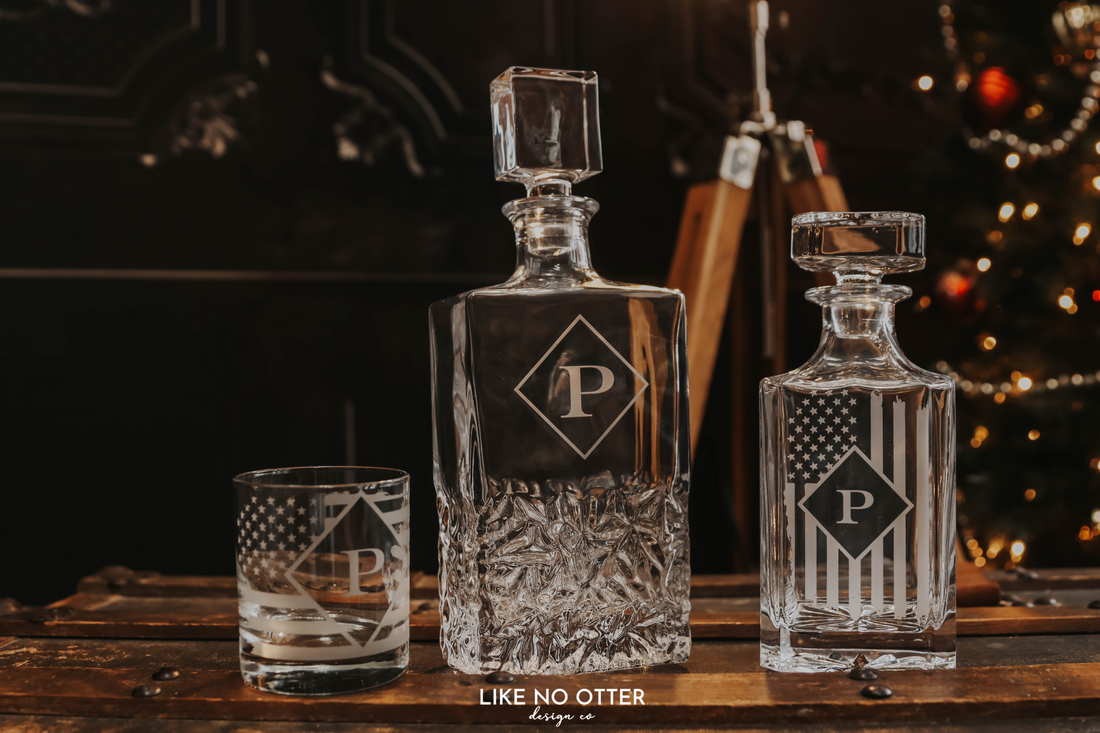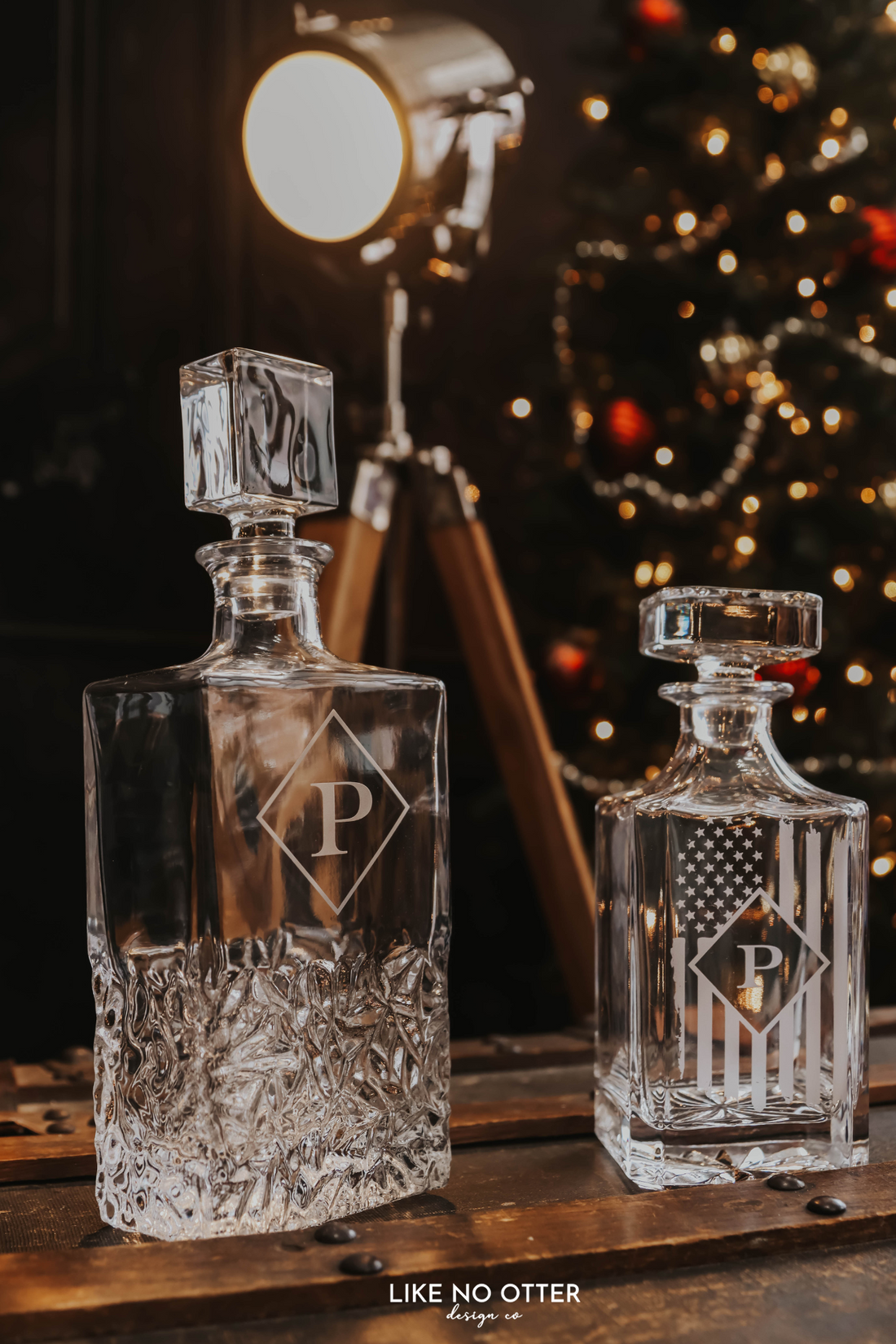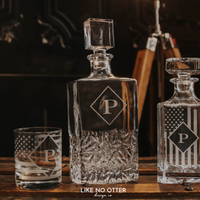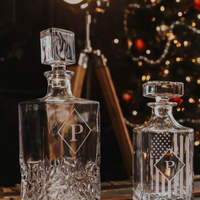 Personalized Decanter and Rocks Glass Set
Transform your home bar into a haven of sophistication and elegance with our Personalized 750 ml Decanter Set or 800 ml Textured Decanter Set. Crafted with precision and passion, this set is the epitome of personalized luxury, featuring your choice of a 750 ml decanter or 800 ml decanter and optional 11oz matching rocks glasses. Imbued with the latest engraving technology, our glassware boasts a flawless, sandblasted appearance that captures the most minute details, making it a true masterpiece.
Key Features:
- Personalized Perfection: Choose from a selection of exquisite design options to personalize your decanter. Whether it's a classic monogram, your initials, or a meaningful symbol, our expert engraver will meticulously craft your chosen design, adding a unique and personal touch to your glassware.
- Superior Craftsmanship: Our decanter and rocks glasses are expertly crafted from high-quality glass, ensuring durability and clarity. The smooth, even sandblasted finish enhances the overall aesthetic, making this set a statement piece in any setting.
- Optional 11oz Matching Rocks Glasses: Complete your set with our optional 11oz rocks glasses, perfectly coordinated with the decanter. Each glass is custom engraved to match your chosen design, creating a cohesive and visually appealing ensemble.
- Bespoke and Personalized: Embrace the opportunity to make this set truly yours. Our customization options allow you to create a bespoke masterpiece that reflects your style and personality, making it a perfect addition to your home decor or a thoughtful gift for a loved one.
- Stunning Centerpiece: Elevate your home decor with this exquisite decanter set. Its personalized design and superior craftsmanship make it a captivating centerpiece, drawing admiration from guests and adding a touch of sophistication to any room.
- Ideal Gift: Whether you're celebrating a wedding, anniversary, or any special occasion, our Personalized Decanter Set makes a thoughtful and meaningful gift. Customize it with the recipient's initials or monogram, creating a memorable keepsake that will be cherished for years to come.
Make a statement in style and celebrate life's moments with our Personalized 750 ml Decanter Set. Elevate your entertaining experience, showcase your unique taste, and add a touch of elegance to your surroundings. Experience the art of personalized luxury today!
Note: Due to the personalized nature of our products, please allow additional processing time for engraving. 
Our products are made to order! Our standard processing time is 3-5 business days to prepare your order to ship.
Due to the custom nature of our products, we do not accept returns on our products unless there is a material defect reported within 7 days of delivery. Please refer to our return policy for more information.