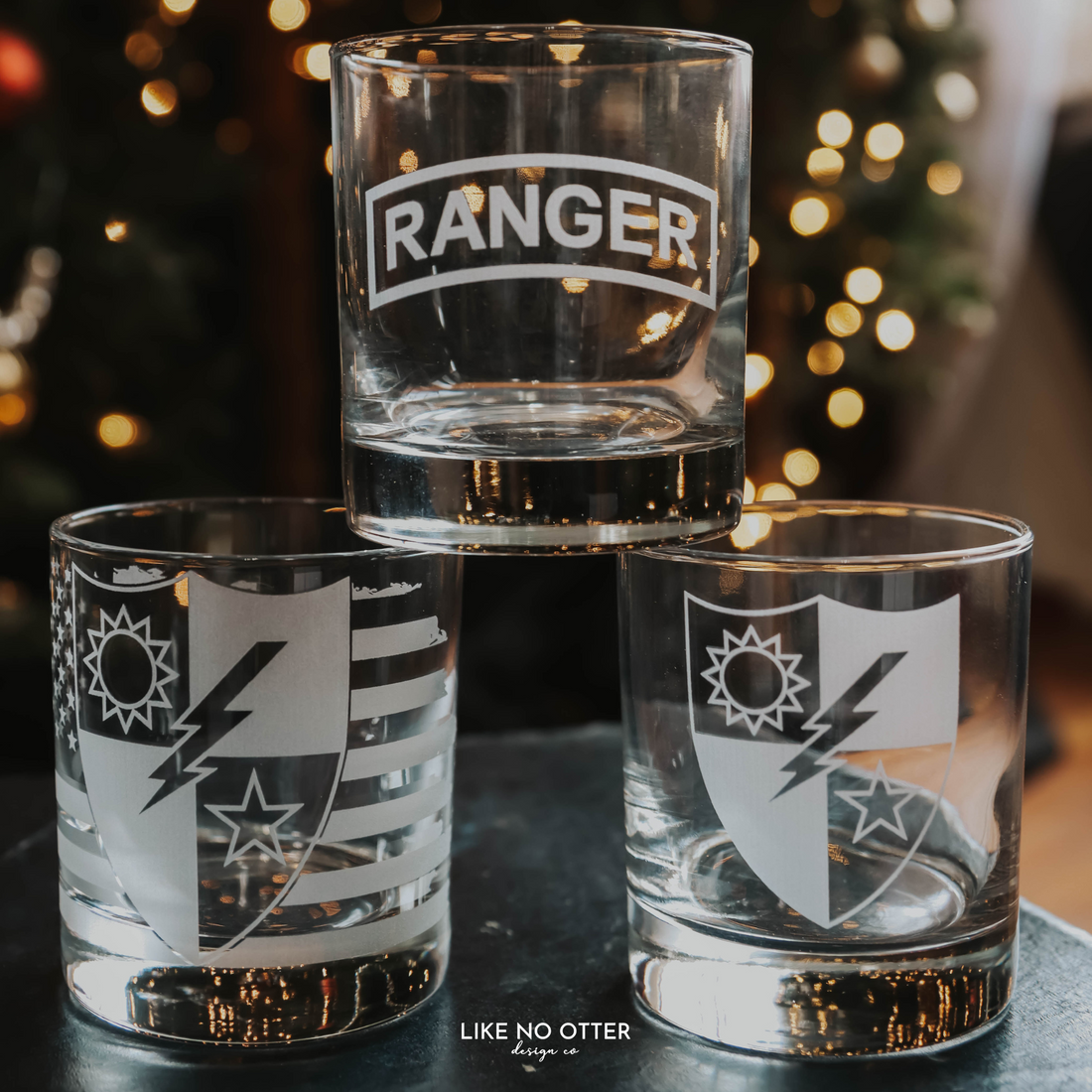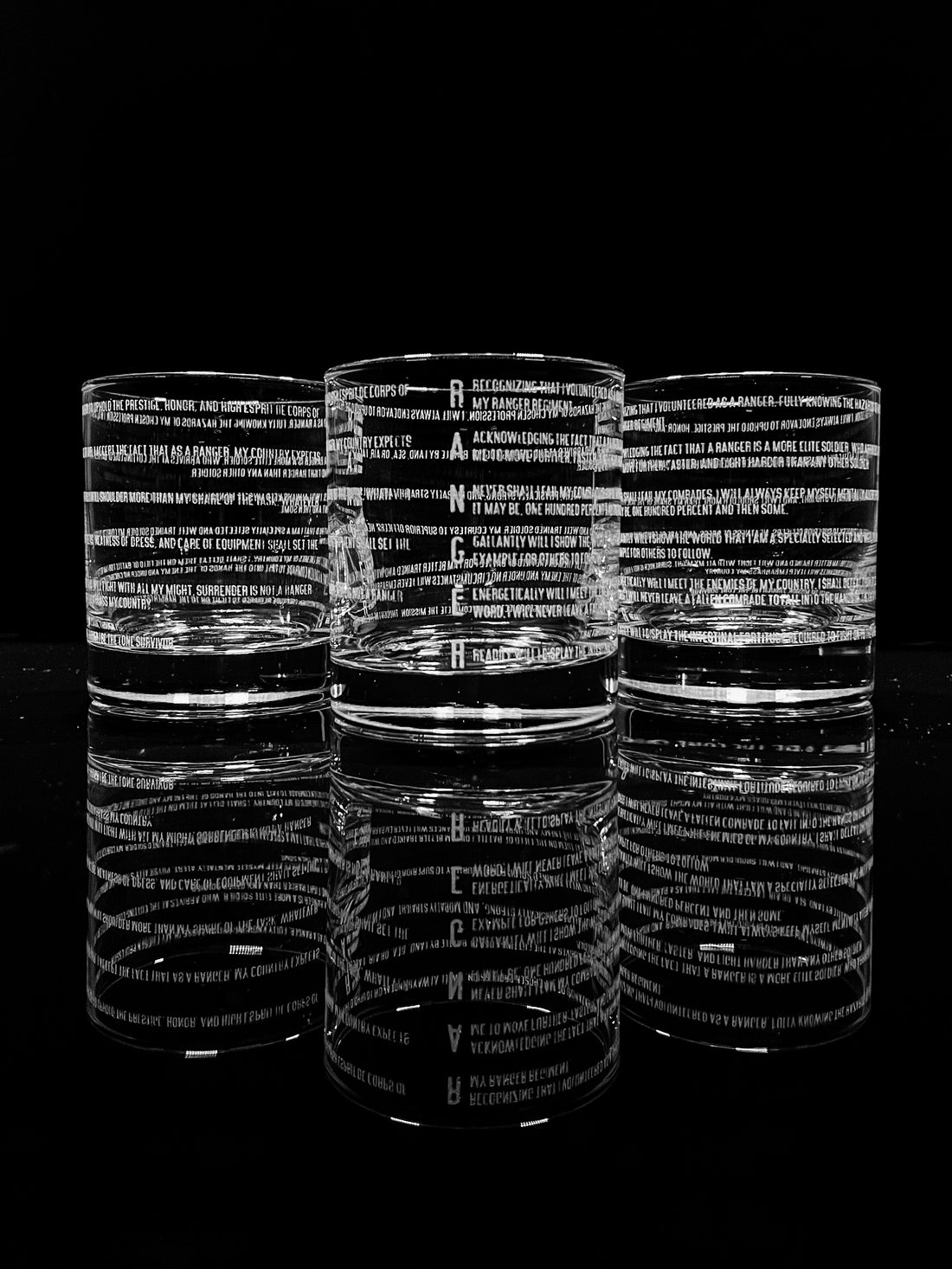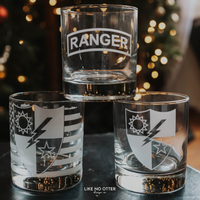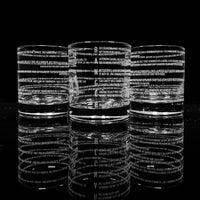 Elevate your drinking experience with our Ranger-Inspired Engraved 11oz Rock Glasses, a tribute to the bravery and dedication of the elite Rangers. Choose from one of our three available designs. These glasses serve as the perfect complement to our engraved Ranger decanters, creating a cohesive and visually striking collection.
Key Features:
- Variety of Ranger Designs: Our set includes three distinct designs inspired by the Rangers. The first glass showcases the iconic Ranger Tab, symbolizing the elite forces and their specialized training. The second glass features the Ranger DUI (Distinctive Unit Insignia), representing the unique identity of the Rangers. The third glass boasts an American flag background with the Ranger DUI, blending patriotism with Ranger pride.
- Expert Engraving: Each design is expertly engraved onto the surface of the glass using the latest technology. The engraving process ensures a smooth, even, and detailed finish, making these glasses a true work of art.
- Premium Quality Glass: Crafted from high-quality glass, our 11oz rock glasses are sturdy, crystal clear, and perfect for enjoying your favorite beverages. The weight and feel of these glasses enhance your drinking experience, making every sip a moment to remember.
- Perfect Complement: These engraved rock glasses perfectly complement our Ranger decanters, creating a cohesive and visually appealing barware collection. Whether displayed in your home bar or used for special occasions, this set adds a touch of Ranger pride to any gathering.
- Ideal Gift: Honor a Ranger in your life or pay tribute to a loved one's military service with this meaningful gift. The Ranger-inspired designs evoke a sense of respect and admiration, making these glasses a thoughtful and cherished present for any occasion.
Raise a toast to the bravery and honor of the elite Rangers with our Ranger-Inspired Engraved 11oz Rock Glasses. Choose the design that speaks to you, embrace the spirit of the Rangers, celebrate their legacy, and add a touch of patriotism to your home bar. Experience the art of personalized craftsmanship and toast to the courage of the Rangers today!
Our products are made to order! Our standard processing time is 3-5 business days to prepare your order to ship.
Due to the custom nature of our products, we do not accept returns on our products unless there is a material defect reported within 7 days of delivery. Please refer to our return policy for more information.