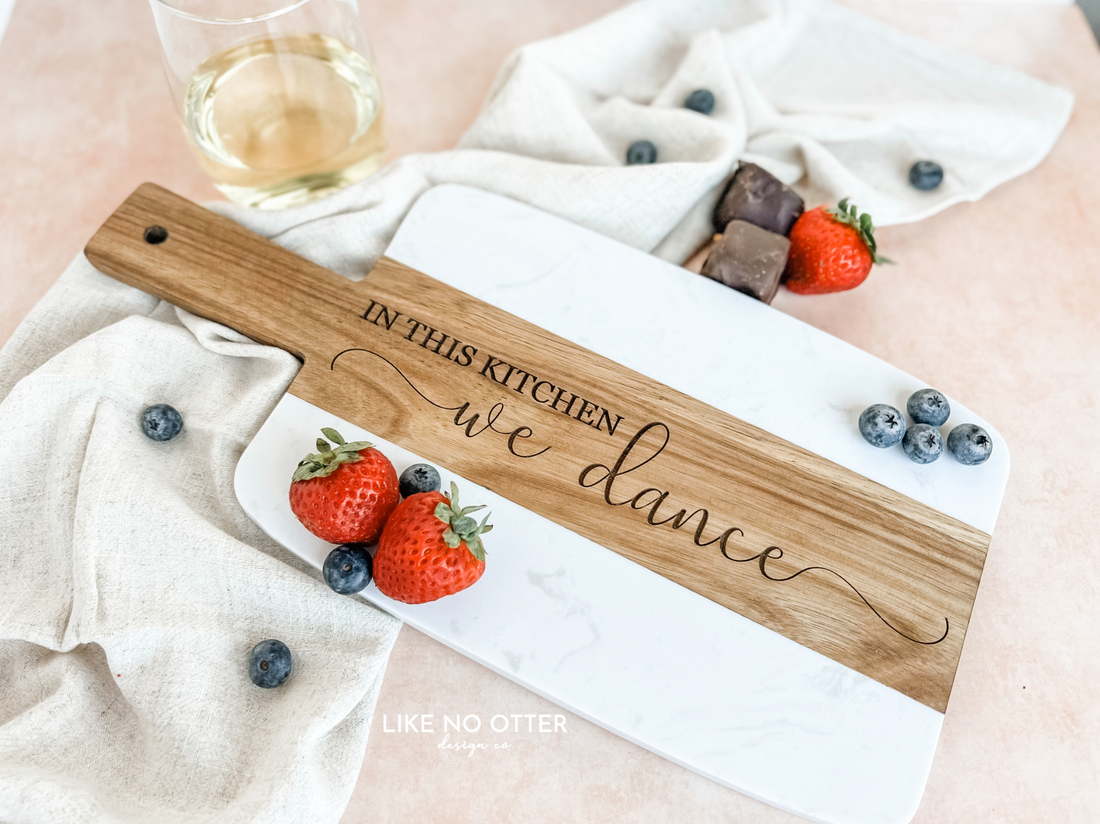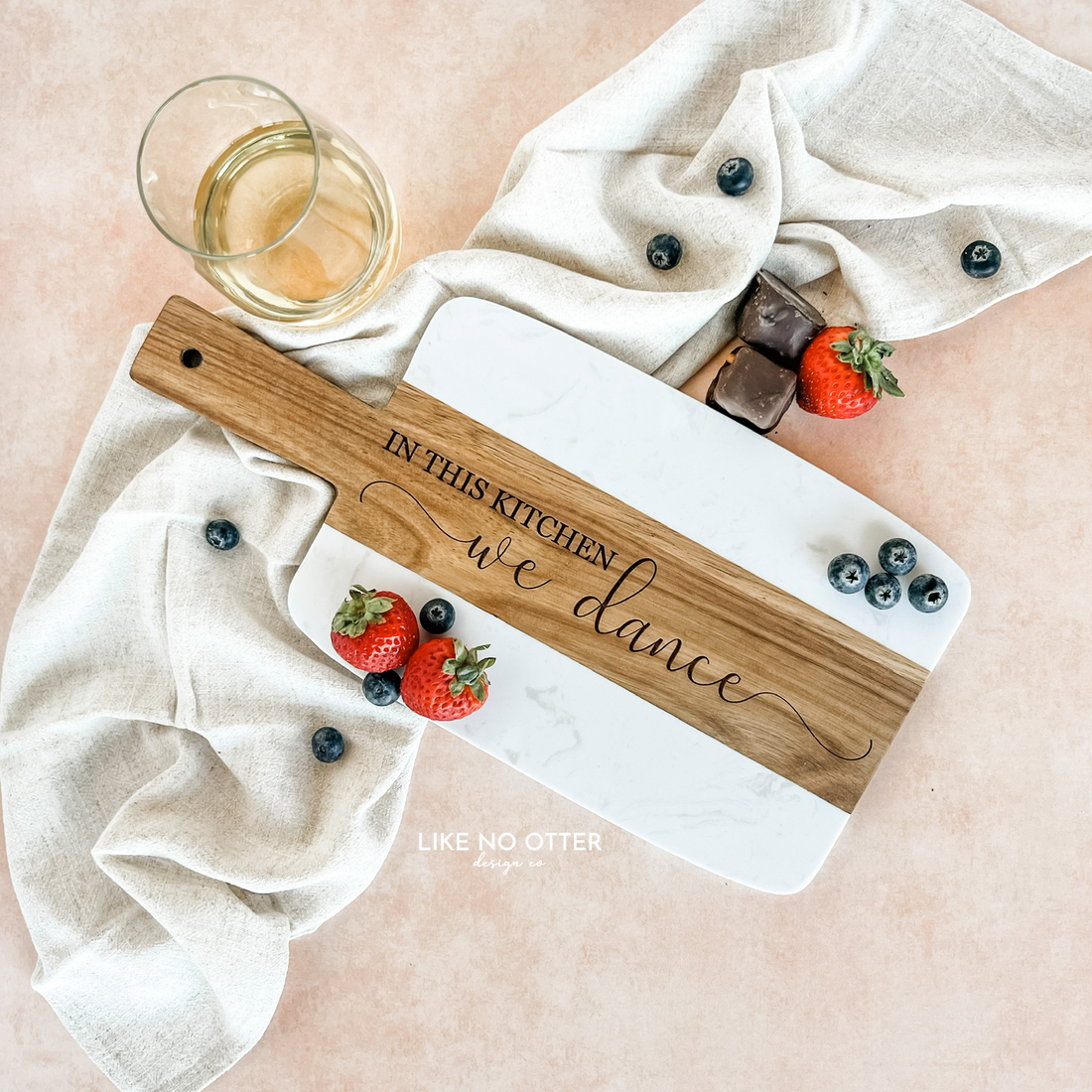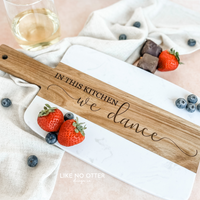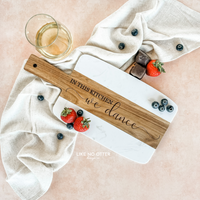 The Charlotte - Wood and Marble Charcuterie Board
Full of love, laughter, and music, your kitchen is the center of your home. There's never a dull moment as you dance around the island while cooking your favorite meal. Leaning against the backsplash is your favorite charcuterie board which sets the tone for your kitchen. 
This stunning marble and acacia wood serving board inscribed with the words, "in this kitchen we dance," also doubles as a delicate decorative piece for your kitchen. Perfect for gifting or your own kitchen, this piece is just as beautiful as it is functional. 
With a serving surface of 10.5" x 7.5" with a 4.5" handle, this board has plenty of space to comfortably serve a small party. Marble is a great option for charcuterie as it will help keep meats and cheese cold if refrigerated before serving. 
Please note colors and patterns will vary slightly between charcuterie boards. This item is hand-wash only. Do not soak. To keep your wood and marble surfaces in tip-top shape, apply a thin layer of mineral oil to the surfaces.


Ordering is easy! Simply add the item to your cart and check out at your convenience. Your item will be precision laser engraved in our studio, cleaned, and wrapped with care to be shipped directly to your doorstep. 
Do you love it but want it personalized? Send us a message!
Our products are made to order! Our standard processing time is 3-5 business days to prepare your order to ship.
Due to the custom nature of our products, we do not accept returns on our products unless there is a material defect reported within 7 days of delivery. Please refer to our return policy for more information.