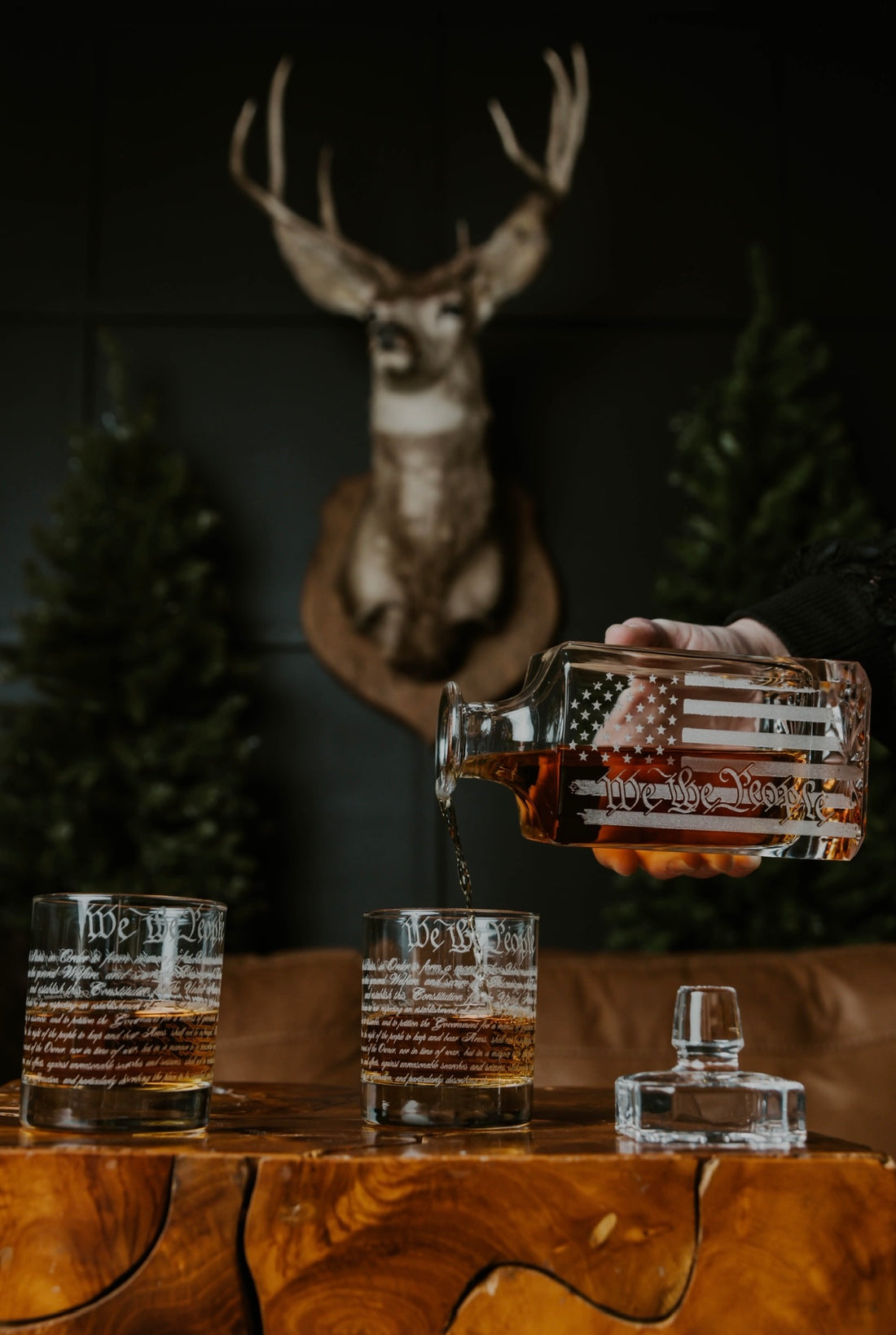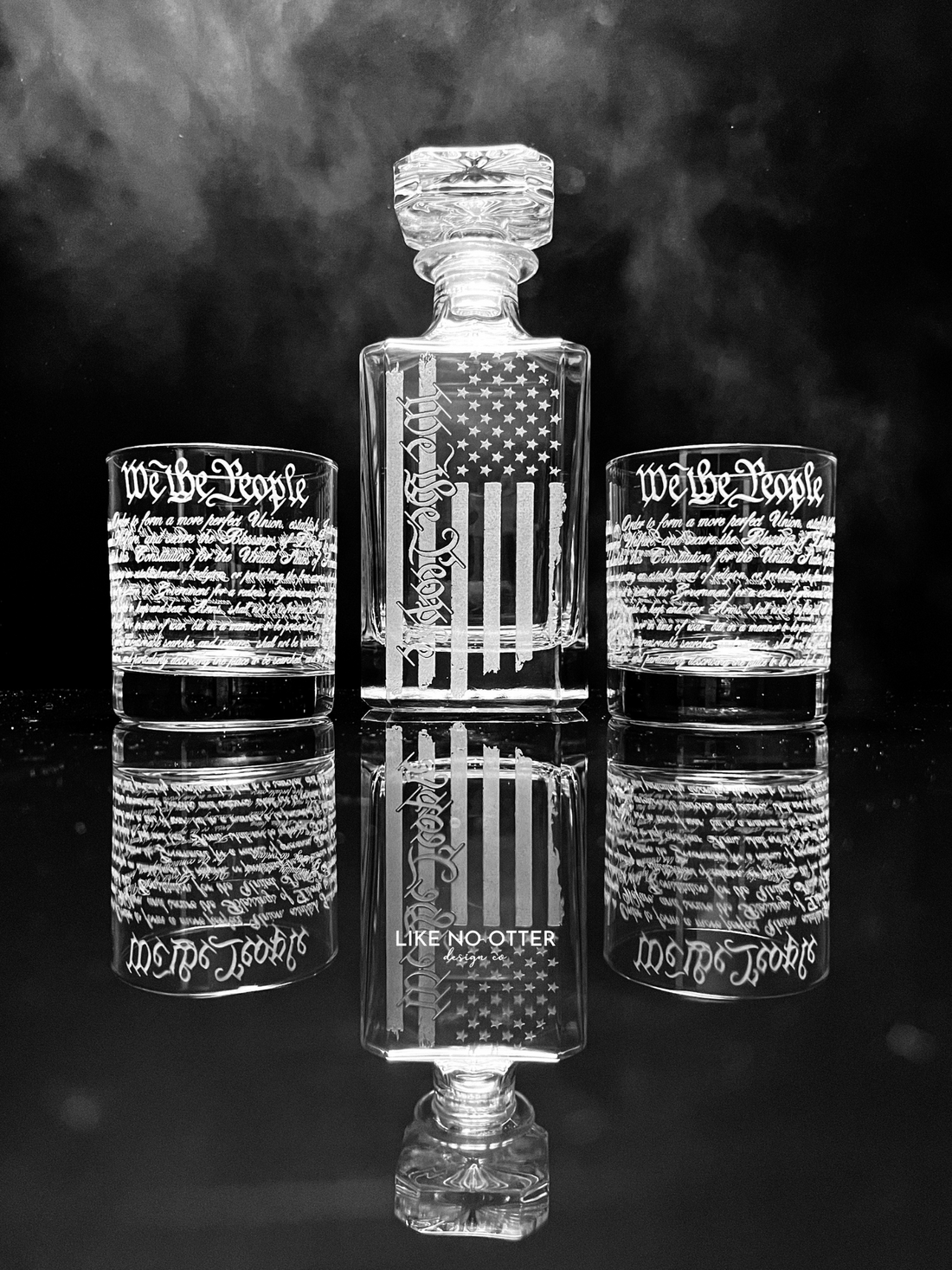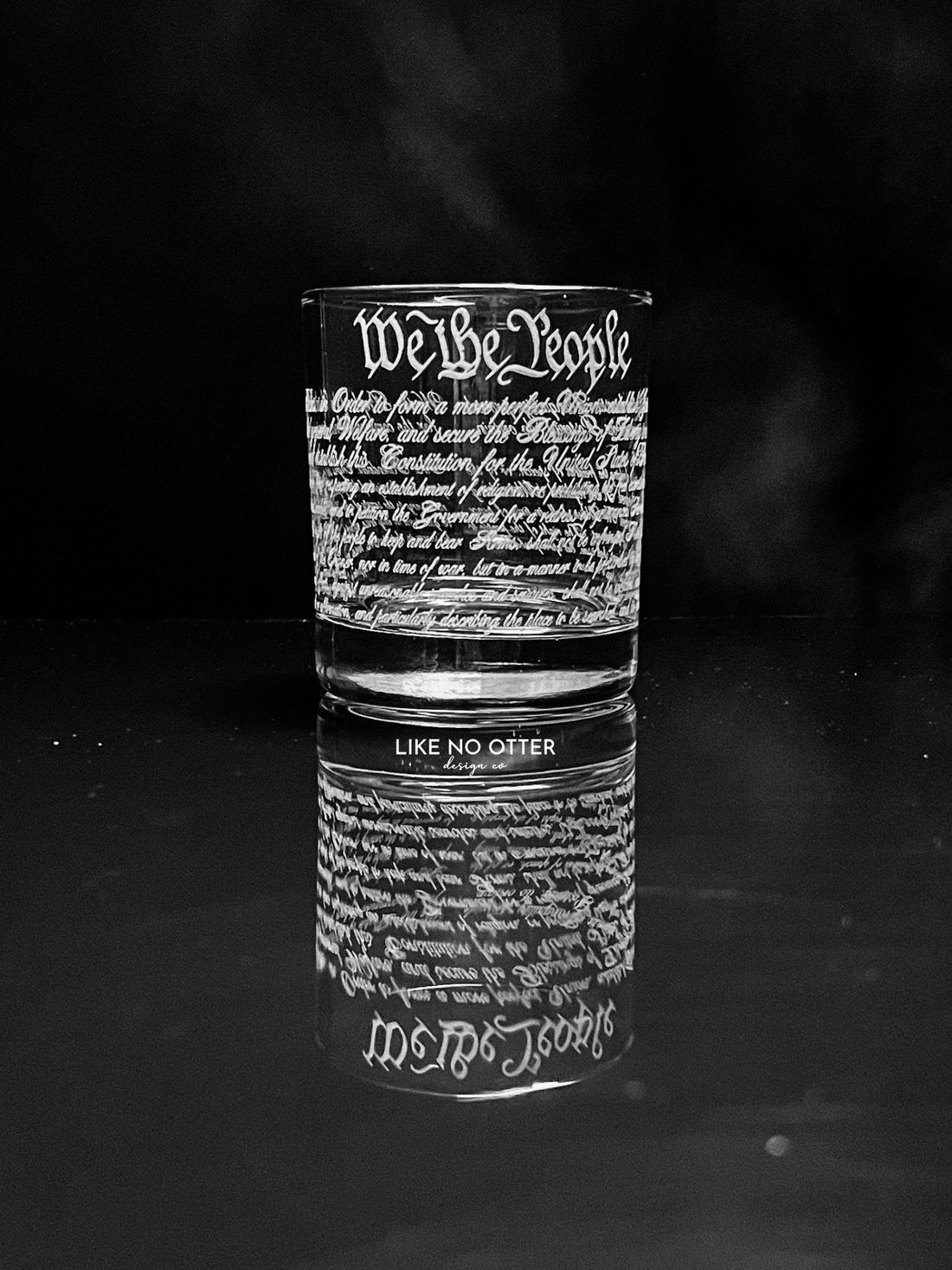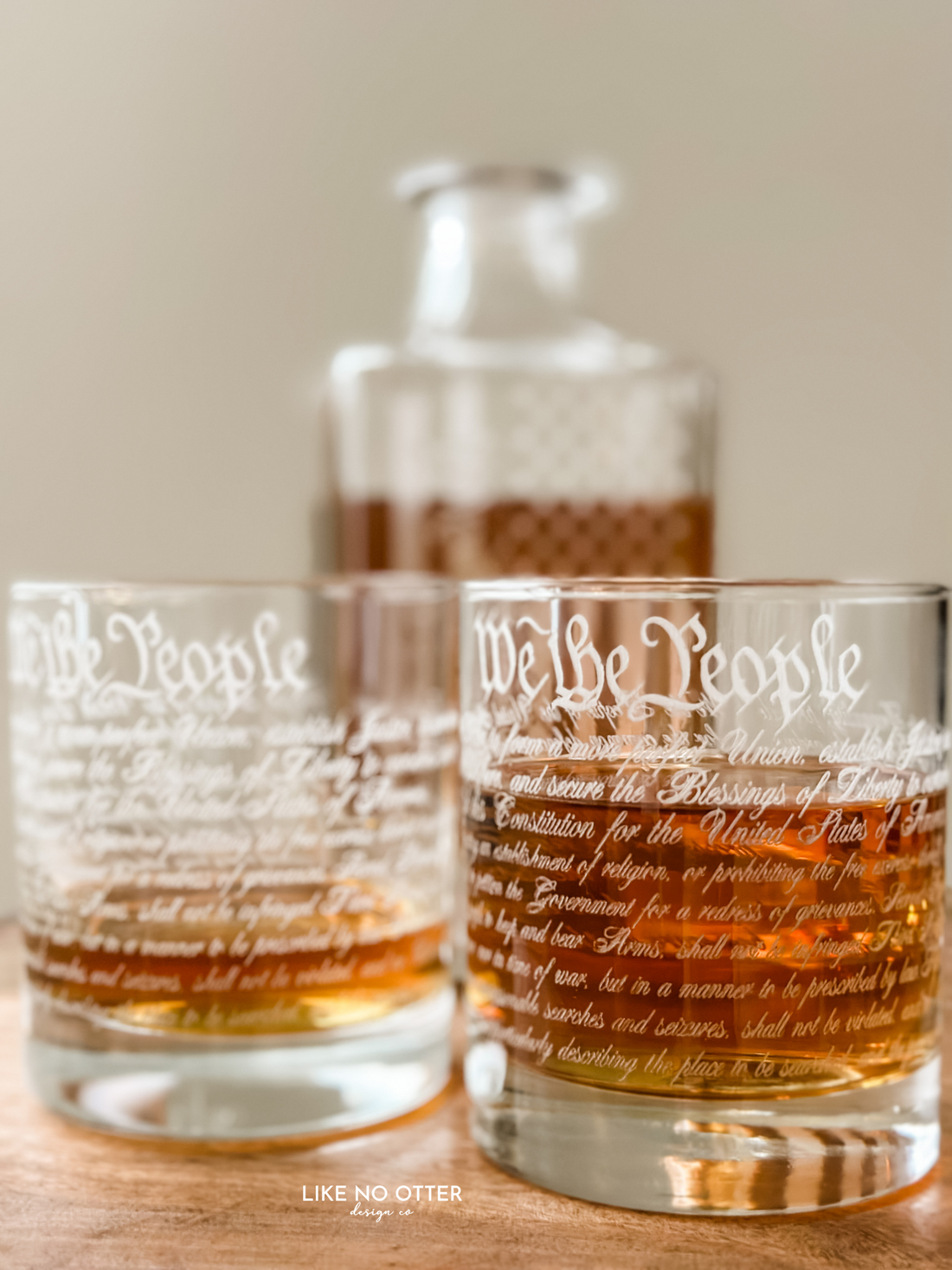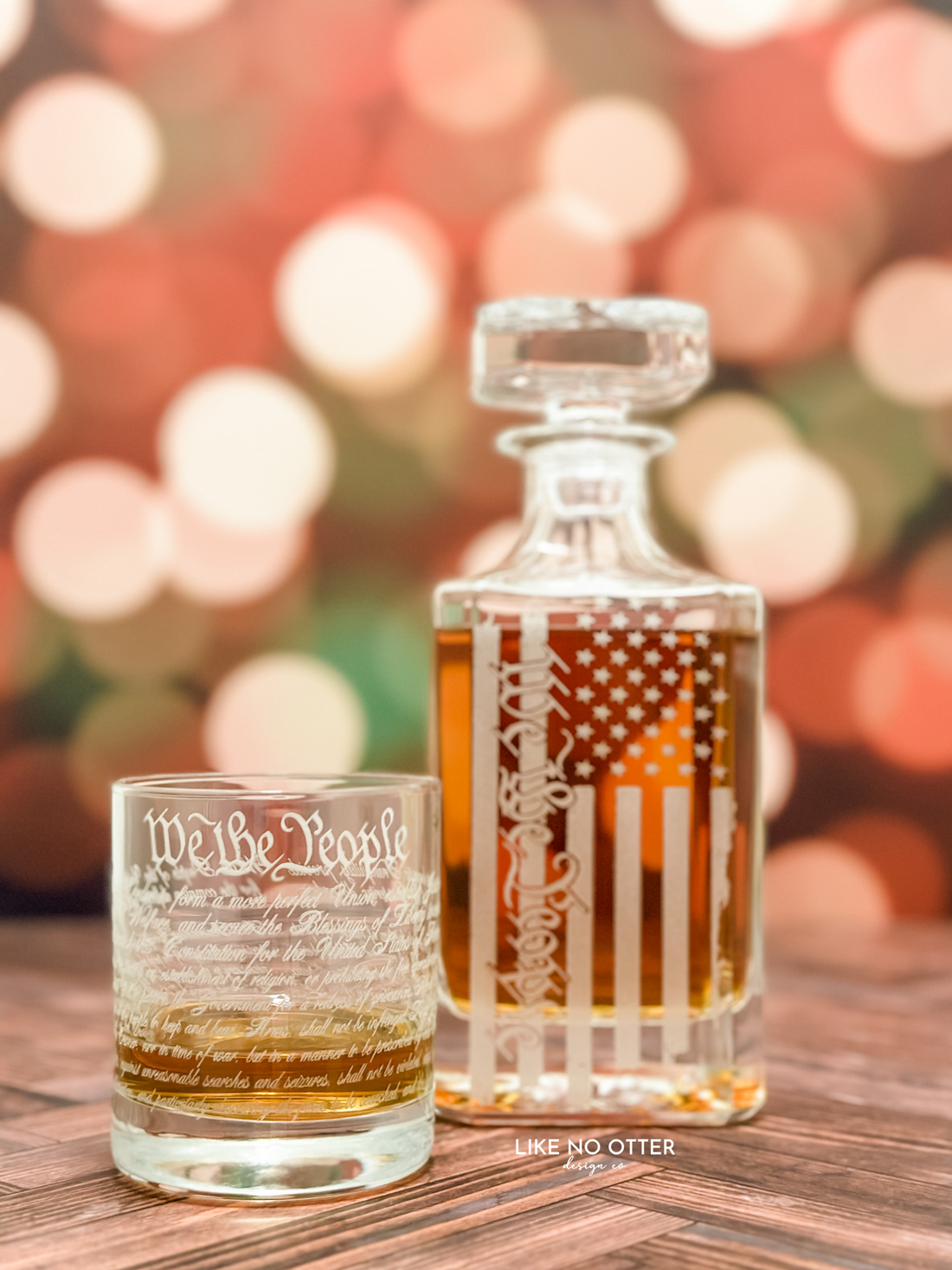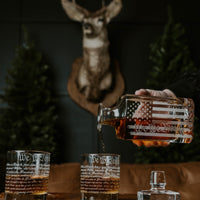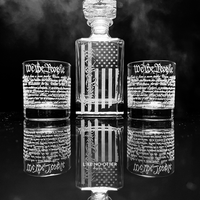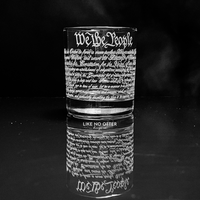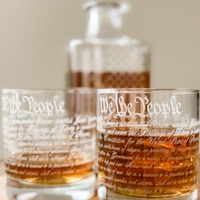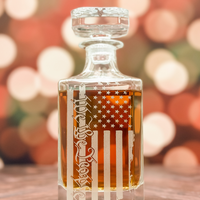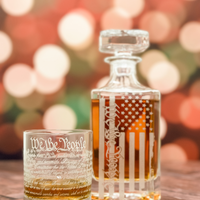 The Founder - Engraved Decanter Set
Your middle name is Freedom. There's also a chance that your first name is Justice and your last name is Liberty. Your heart beats true for the red, white and blue, and your celebrations typically involve whiskey. You passed American history with flying colors and can still recite the preamble by memory. If you checked off at least one of these boxes, then I'm pretty sure this decanter set is for you. 
Holding 750ml of your favorite alcoholic beverage, this decanter is more than just a vessel, it's a statement piece. Paired with sturdy heavy-bottomed rocks glasses engraved with the preamble and a portion of the first article wrapping the surface, this set will become the centerpiece of your home decor. 
Whether it's a one finger or 5 fingers of whiskey kind of day, enjoy your drink in style with The Founder decanter set. 
Our products are made to order! Our standard processing time is 3-5 business days to prepare your order to ship.
Due to the custom nature of our products, we do not accept returns on our products unless there is a material defect reported within 7 days of delivery. Please refer to our return policy for more information.