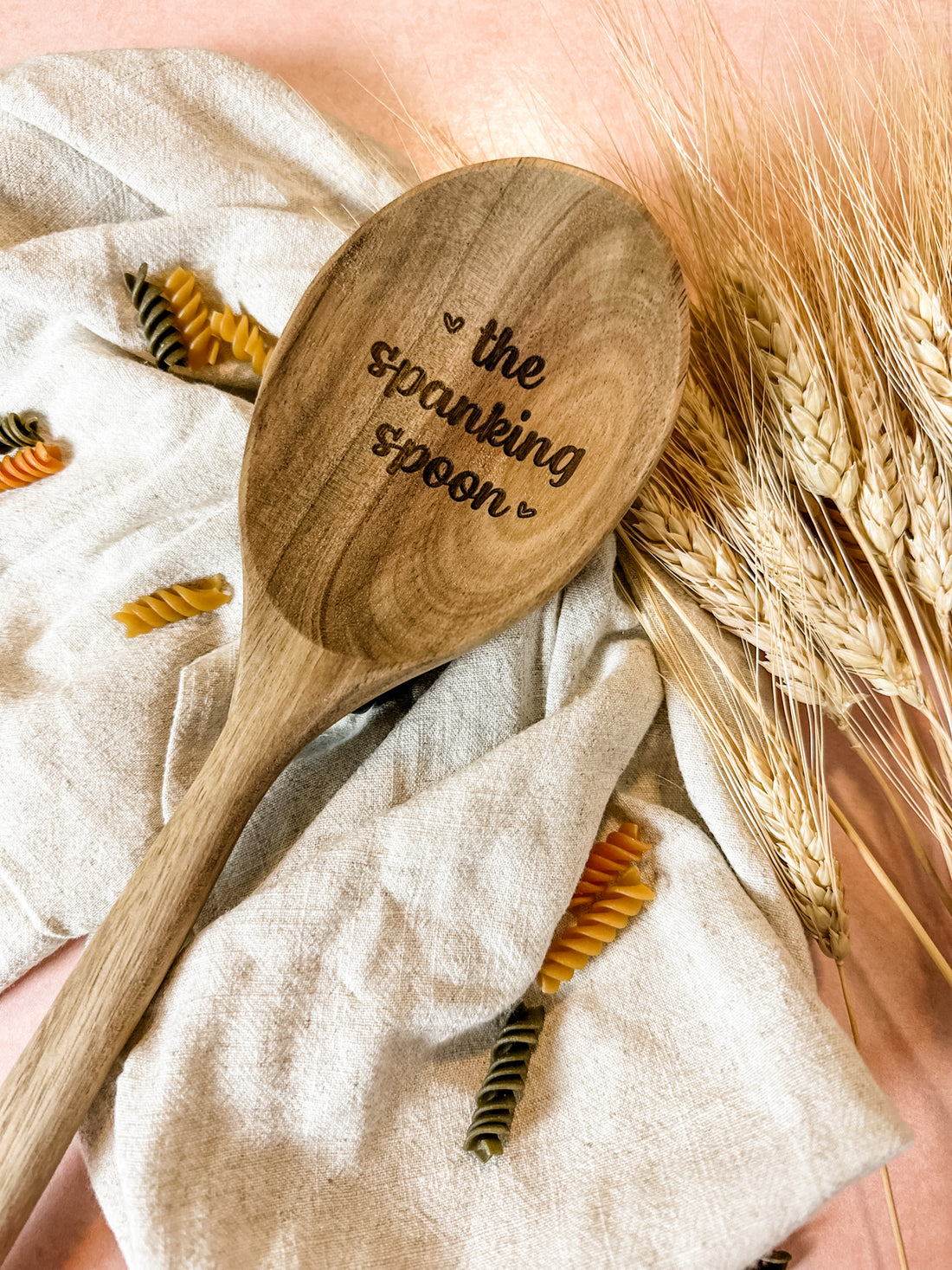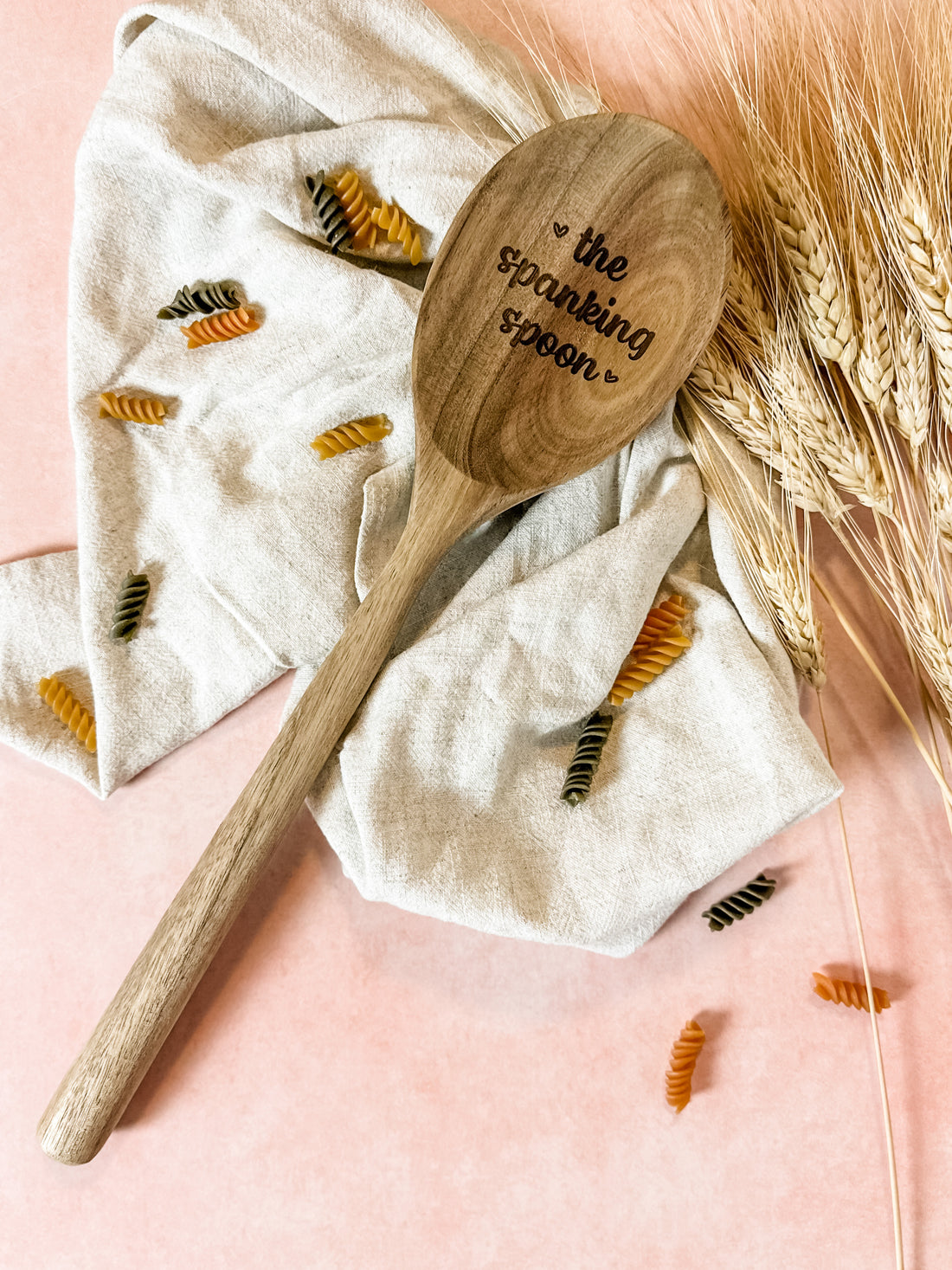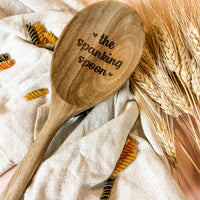 The Spanking Spoon - Wooden Spoon
You've finally made it to nana's house. Everybody is settling in, and the youngest kid in the crew spots a large wooden spoon on the wall and asks, "Mama, what's a spanking spoon?" The whole room erupts in laughter. 
Meet the spanking spoon, the funniest tool in your kitchen arsenal. While we don't condone using it for its named purpose, it makes a fantastic soup spoon and a great conversation starter!  
Made from Acacia wood, this beautiful and durable wooden spoon is custom engraved, cleaned, and sealed with food-safe mineral oil. Just like your plain wooden spoons, please take care of the wood and avoid soaking or leaving the spoon in red sauce. It's recommended to periodically re-apply mineral oil or your choice of food-safe wood oil to keep your spoon in tip-top shape!
Our products are made to order! Our standard processing time is 3-5 business days to prepare your order to ship.
Due to the custom nature of our products, we do not accept returns on our products unless there is a material defect reported within 7 days of delivery. Please refer to our return policy for more information.